Elevated. Luxury. Exclusive.
Are you ready to hire the most experienced, established and lovely group of fully certified and licensed hair stylists and makeup artists? We are here to give you an experience to remember. Whether it's for the best day of your life, (wedding obvs!), an in studio cut and colour premium hair experience, or special event – we got you. The best, for the best, by the best.
Brand new to Blush in 2020; luxury bridal packages that have been hand curated by the Blush Babes to offer our brides the most exclusive experience possible. We take care of everything beauty and body related, from start to finish – plus some bubbly in between! Check out our packages to find out which best suits you and the best day of your life! We want you to love how you look and even more importantly, how you feel. We do. We teach. We love.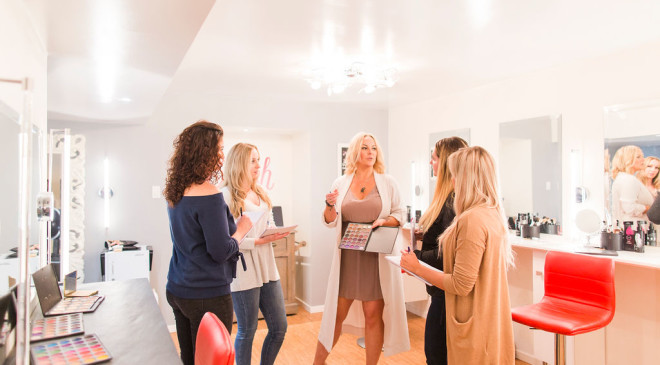 The artists, stylists and instructors of Blush Artistry specialize in photography makeup application, hair styling and spray tans. Our artists and stylists know how to make you look flawless and natural, no matter what the occasion or event. Depending on your needs, we can cater to any kind of makeup application you may be interested in. We provide services to all ages and faces! Learn More
Are you looking for a fun job that will allow you the freedom to still work your full time gig and make some extra cash? OR are you currently in the beauty biz and want to be much busier?
Need a quote or expert advice?
If you need a quote on your next service, feel free to contact us and we'd be glad to help.